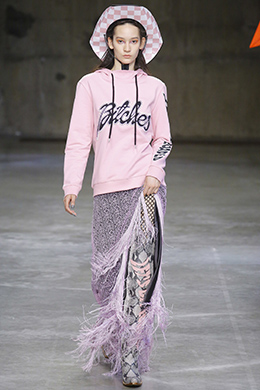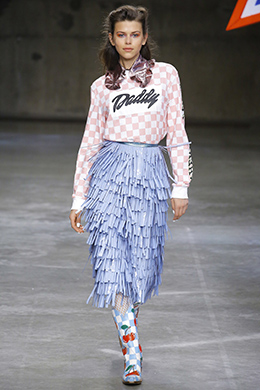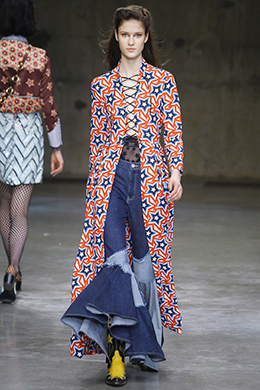 AFTER GRADUATING FROM THE LONDON COLLEGE OF PRINTING WITH A BA JOURNALISM,
HENRY HOLLAND WAS CATAPULTED INTO THE FASHION LIMELIGHT IN 2006 WITH HIS IRREVERENT 'FASHION GROUPIES' SLOGAN TEES
FEATURING CATCHPHRASES SUCH AS "UHU GARETH PUGH" AND "GET YOUR FREAK ON GILES DEACON".
IN FEBRUARY 2008, AFTER 2 SEASONS SHOWING WITH FASHION EAST,
HOUSE OF HOLLAND HELD ITS FIRST SOLO SHOW ON THE LONDON FASHION WEEK SCHEDULE TO CRITICAL ACCLAIM.
HENRY DESIGNS WITH A LONDON GIRL AESTHETIC IN MIND AND IS CONTINUALLY INSPIRED BY THE VARIETY OF ATTITUDES,
CULTURES ANDMINDSETS THAT EXIST THROUGHOUT THE UK CAPITAL. THE HOUSE OF HOLLAND GIRL IS COOL,
CONFIDENT AND SAVVY AND WEARS LABELS WITHOUT LETTING THEM WEAR HER.